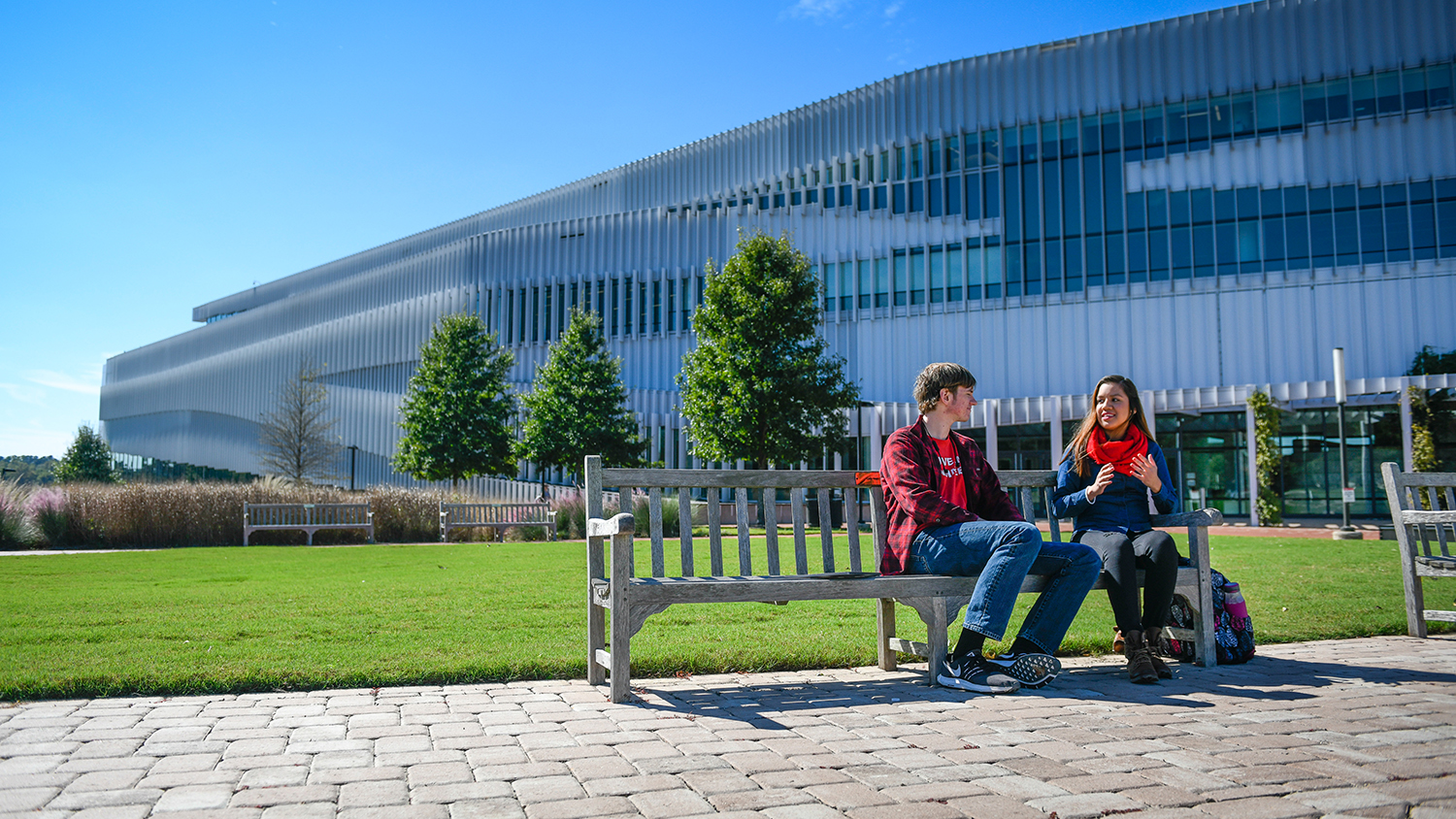 About
NC State's outstanding Toxicology program provides comprehensive course work and intensive research training to prepare prospective toxicologists and environmental health scientists for careers in academia, government and industry.
NC State has a long and unique history of interdisciplinary toxicology/environmental health science research and training since 1964. This interdisciplinary spirit continues today in the Toxicology Program where Program faculty from Biological Sciences, Molecular Biomedical Sciences, Statistics, Chemistry, Physics, Environmental Engineering, and Entomology and Plant Pathology join together provide outstanding research and didactic training for toxicology PhD students.
Environmental health science research at NC State has never been stronger as evidenced by the renewal of our:
NIEHS Training Grant (T32): Molecular Pathways to Pathogenesis in Toxicology
NIEHS EHS Core Center (P30): Center for Human Heath and the Environment
Superfund Research Program (SRP) (P42): Center for Environmental and Health Effects of PFAS.
These centers serve to facilitate collaborations among participating mentors/trainees and provide access to cutting-edge institutional infrastructure and financial support to advance EHS research at NC State. Our training grant and both centers serve as an extraordinary resource for trainees through access to core facilities, sponsored symposia, seminars, workshops and professional development opportunities.
Areas of research excellence within the program are focused on elucidating fundamental mechanisms through which environmental stressors influence human disease and produce adverse human and environmental health outcomes. Based on research expertise, the NC State toxicology program has established four strategic research areas including;
Each research area includes an interdisciplinary assembly of faculty. Many faculty research cuts across disciplines including genomics, epidemiology, exposure science, statistics, bioinformatics, genetics, cell biology, engineering, and molecular toxicology. These disciplines integrate and build on NC State's unique research strengths and resources in quantitative biology, diverse model organisms, genetic/molecular/cellular-based systems, and its emerging strength in human population-based science.
The Toxicology program continues to define graduate training in toxicology. Graduate Programs leading to masters (MTOX and MS) and doctoral degrees (PhD) provide students the opportunity to pursue study that will prepare them for a range of career paths. PhD students are awarded traineeships through various sources, including an NIEHS training grant on "Molecular Pathways to Pathogenesis in Toxicology" and a US EPA cooperative training agreement. Students are provided a competitive stipend and participate in the Graduate Student Support Plan which covers tuition and health insurance. Graduates of our program are primed for leadership roles in academia, government, and industry. Our alumni are a testament to the program's success.
Administration
Program Director
Graduate Services Coordinator